International Contest of World Spirits
More important
The samples will be presented in an totally anonymous fashion to the judging panels.
Each wine tasted is scored individually and not comparatively.
Technical Tasting
The aim of this international competition is to promote the fundamental qualities of spirit drinks and to reward those who have reached the organoleptic levels that are close to the ultimate organoleptic of their appellation or origin. Can participate spirits drinks from all regions of France and the World.

This international competition is also intended to encourage and highlight the role of women and their various professions of spirit drinks and in the world of wine and wine internationally.


EACH SPIRIT DRINK IS TASTED
INDIVIDUALLY AND NOT COMPARED.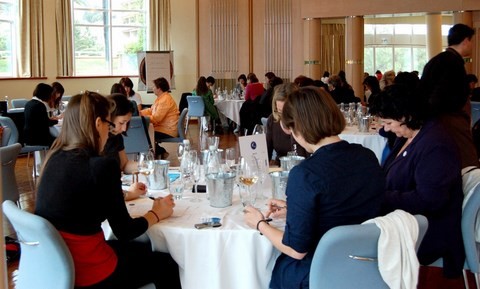 Silence, Concentration, Attention, Rigor.

The wines are classified according to the category (color, type, grape variety) and tasted in series and / or mini series in the series.

This unique process was created in 2009 by the oenologist,Adirana ETCHABERRY. The rating scale adopted is based on the points system according to the tasting sheet and its descriptors of the International Organization of Vine and Wine (OIV) also recognized by the International Union of Oenologists (UIOE)
No spirit drink has yet received 100/100.


Since its creation, no spirit drinks have yet received a rating of 100/100.

This year the one with the highest score is a Whiskey DEWARS 25 years 40%

Blended Whiskey, Scotland which received 97/100
DEWAR"S

A Professional Exceptional Tasting
Selection of international female expert
Nothing is left to chance, from the reception of the sample until its tasting and evaluation.
A nominative and qualified international jury composed of 5 tasters representing the 5 colleges tasted and judge in the morning only 18 samples at the most.
A strict process allows us to have:
Tasting instructions before the competition

Professional tasting environment

Juries composed of 5 international tasters

Information session President and jurors

Scenario sensory analysis

Total anonymity: black bouffant bag and ring cetie

Wine temperature control service

Tasting glass for the sensory analysis of international standard Vinalies Internationales and / or Riedel

Timing for each wine tasted

Sommelier service in the tasting room for each table

Individual spittoons with closure

Break 10 minutes between 2 sets

Tasting sheet (OIV / UIOE)

Immediate results