Register your spirit drink 2019, now!
Sending entry form by fax, or email or mail


until 20th february 2019!




Contest

Women and Spirits of the World International CompetitionTM
Which competitor can participate?
Individual wine producersor distilleries
• Individual wine producersor distilleriescooperator
• Groups of wine producers or distilleries
• Cooperative wineries or distilleries
• Distillers
• Groups of cooperative wineries or Group of
distillers
• Industrial
• Wine or distillery brokers
• Wine producer or distillery and brokers
• Importers
• Distributors
Which spirit drink can compete?
All color

of spirit drink
Registration procedures

CAUTION
Registration forms and samples must be sent to different addresses.
1.

Entry to arrive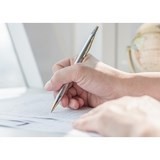 >>>>BEFORE
20th FEBRUARY 2019
an application form (please use photocopies if entering several samples)

payment of registration fees

Address:
Women et Spirits of the World
c/o CDT 29 rue des Templiers
83170 BRIGNOLES - VAR - FRANCE
Fax: +33(0)09 72 35 37 20
Email: fsmci2019@femmesetspiritueuxdumonde.com
2.Sample to arrive
>>>>BEFORE
20th FEBRUARY 2019
4 bottles of 75 cl for each sample entered, or equivalent 3-liter bottle.
a 'proforma' invoice mentioning "échantillons sans valeur commerciale" (samples not for

sale).

Please inform VAR TRANSIT INTERNATIONAL LOGISTICS of your shipment

by fax : + 33 (0)4 94 46 91 56 or by e-mail : vartransit@wanadoo.fr
Adress:
à l'attention de Monsieur Nicolas SINTES
VAR TRANSIT INTERNATIONAL LOGISTICS
Zone Portuaire de Brégaillon - Lot N°8
83500 LA SEYNE SUR MER (VAR - FRANCE)
Tél. : + 33 (0)4 94 46 85 02
Fax : + 33 (0)4 94 46 91 56
CAUTION
All shipping made from outside the E.U. must be done using
DDU (Delivered Duty Unpaid) LA SEYNE SUR MER (T1 INCLUDED) INCOTERM 2000